A few days back an unknown HTC device was spotted in some pictures on Flickr. The pictures were actually of the HTC Flyer but thanks to its glossy display (which otherwise would be a bit of an annoyance) we were able to get a sneak peek at the back of this mysterious HTC handset.
The phone has a simple white plastic cover on the back for the battery, which suggests this could be a mid-range device as HTC usually employs unibody aluminum construction for their more expensive handsets. You can see the camera lens on the back with dual LED flash and the loudspeaker grille. The headphone jack is on the top left and the power button is on the top right.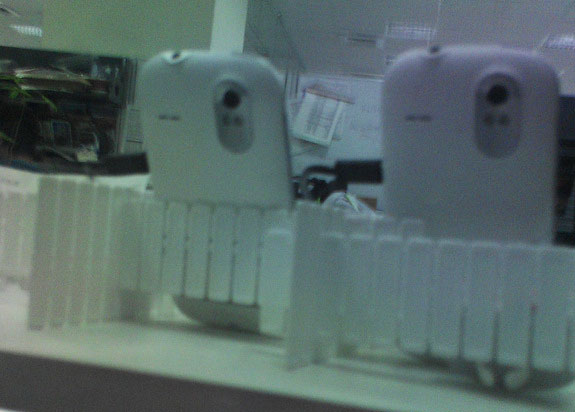 A couple of new images found later reveal the T-Mobile badge on the front along with a look at the camera software that would be more at home on Android since Windows Phone 7 devices have their own camera software that cannot be altered. It also suggests the presence of a front facing camera since thats the one that is currently active in the image.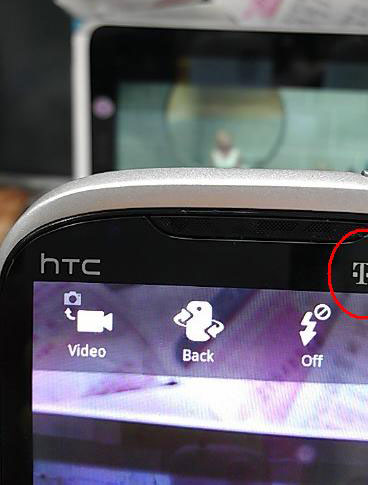 One wonders where this device could slot in to HTCs product line. Perhaps it is supposed to go against the likes of the Samsung Galaxy SL and the LG Optimus Black. Only time will tell.
Powered By WizardRSS.com | Full Text RSS Feed | Amazon Plugin | Settlement Statement | WordPress Tutorials
25 Jul, 2011
--
Source:
http://www.gsmarena.com/htc_ruby_for_tmobile_gets_leaked_on_flickr-news-2922.php
~
Manage subscription
| Powered by
rssforward.com